Being a small tour operator Discover Egypt is able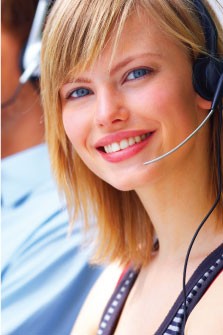 to offer its clients specialist knowledge, as well as a personal and individual service. Each member of staff is familiar with the destinations featured and all have an enthusiasm for the area.

The following holiday tips and information are for general guidance and should you require any further information about one of our holidays then please do not hesitate to contact us where our experienced staff will be happy to assist you.
---
A: At Discover Egypt we believe in helping you make the right choice to ensure your holiday will be a memory of a lifetime, every time. Each member of our team is familiar with all our destinations and resorts and you can be sure of personal, first hand knowledge and advice. Please be aware of the Foreign and Commonwealth advice which is update regularly at https://www.gov.uk/foreign-travel-advice
Use the Contact us form or call us now on 0207 407 2111 if you need help right away
---
A: All British and EU citizens require a full 10 year passport with at least six months validity with the name on the passport matching that on the ticket(newly-weds must bring proof of name change). All British and EU passport holders require a tourist visa to enter Egypt and Jordan which may be obtained online in advance through https://visa2egypt.gov.eg or on arrival in Egypt.Payment for visas purchased on arrival must be made in sterling notes or any non-Egyptian currency (regrettably Northern Ireland and Scottish banknotes are not acceptable). For Jordan the cost is currently £40/40JD/USD$56/Euro 45 and on departure (via land or sea), a 10 JD departure tax is applied to all visitors. Discover Egypt and Jordan is able to provide a FREE Jordan visa to customers staying in Jordan for at least 3 nights.
You can obtain a Visa on arrival at all Egypt airports and the current cost is $25 US dollars (which currently equates to approx £20).The Visa stamp is sold by one of the bank counters in the Arrivals hall just before you reach the Passport control desk. It can be paid for in most currencies and no forms or pictures are required. Any change due will be given to you in Egyptian pounds so please be aware of the exchange rate in order to ensure that you are given the correct amount.
If you are travelling also to Jordan and re-entering Egypt for a further stay (not transit), you will need to buy an additional Visa on re-entry at Cairo airport.
Please do not purchase the Visa from any official or person other than a uniformed Discover Egypt representative (usually in a red shirt) or directly form the Bank. We have had reports of random persons standing next to the bank counter, purporting to be the tour representative and selling Visas for inflated prices – usually they ask for payment to be made outside the airport terminal building.
Please ensure that you only hand over money to the person behind the bank counter. In some cases, our uniformed Discover Egypt representative will hand you the Visa stamp, in order to expedite the immigration process however he will only collect the fee for this once on board your cruise boat or in your hotel.
 Q: What is my baggage allowance?

A: The standard baggage allowance varies by airline and your final allowance will be detailed on your flight tickets. Please note that we have no control over what the individual airlines will allow. Most low cost/charter airlines make a charge for checked in luggage. Full information is provided at time of booking. Egyptair is 23 kilos.
---
---
Q: What is an electronic ticket?
A: An e-ticket or electronic ticket is one that replaces the need for paper tickets. This method of ticketing is used to make the booking process easier and quicker as your details are stored by the airline electronically and retrieved using the reference given to you when you book.
This means that you will not need to produce anything, all you need to do is quote the reference or show your passport in order to check-in.
---
---
A: Discover Egypt takes every possible step to ensure that your holiday is safe and trouble free. However we would like to remind you that although Discover Egypt constantly strives to raise health and safety standards in all resorts, standards are generally not always as thorough to those found back home.
No vaccinations are required to visit any of the countries we feature but it is worth checking with your GP about those which might be recommended.
Most of the larger hotels in Egypt and Jordan can obtain common medicines but of course please bring your own prescription medicine with you as although it may be available in pharmacies, it may be known under a different name. Stomach upsets can occur due to the heat and change of diet, so it is best to bring preventive medicine with you.
To help maintain our high standards Discover Egypt is one of only a handful of Tour Operators utilising the services of CRISTAL International in Egypt on its Nile fleet.
CRISTAL International is a worldwide organisation recognised by governments, World Health authorities and the international tourist industry, as a leader in the application of food safety systems to the hotel and leisure industry. The Cristal mark has become the hallmark of safe and hygienic food handling and preparation.
A combination of heat, spicy foods and not enough water are all contributing factors for stomach upsets. So, by following a few simply guidelines can often save sickness during your holiday.
Please remember to:
Wash your hands before eating!
Try to avoid ice cubes in drinks. We advise not to drink tap water. Always make sure that seal of the bottled top is unbroken before drinking. Lastly, if you have a particularly weak stomach, try to avoid foods such as salads that may have been washed with tap water.
Make sure that food has been cooked properly and is hot when eaten.
Do not drink too much alcohol during the day as this can help cause dehydration.
Lastly, please remember to take out comprehensive Travel Insurance and don't forget to take it with you when you travel!
Foreign Office
To make the most of your trip abroad we recommend that you check the advice given by the Foreign Commonwealth Office by visiting https://www.gov.uk/foreign-travel-advice
---
A: Credit cards and travellers cheques are widely accepted in all resorts that we feature. They are now generally accepted on Nile cruises - but with a service charge of approximately 2%. An official receipt will be given when exchanging money, which should be kept for inspection. There are a number of cash machines in some of the resorts and hotels but you should not plan to rely on their use as the service can be limited. Check with the hotel for locations.
Egypt - Egyptian pounds (E£), around 24 to £1 sterling. The Egyptian pound is made up of 100 piastres, and notes range from 25 piastres upwards. You are most likely to be dealing with E£1, E£5, E£10, E£20, E£50 and E£100 notes. Some of the notes look very similar on first glance, so when buying souvenirs, be absolutely sure which note you're handing over – 50 piastres or 50 Egyptian pounds.
Jordan - The currency is the Dinar and is divided into 1000 fils. 1.00 Dinar = approx £1.
US Dollars and Sterling are widely accepted throughout Egypt & Jordan.
Please note: that many shops at Luxor airport do not accept Egyptian currency, though the café does.
Tip: Hold on to small notes - E£1 and E£5 particularly, for tipping and to buy cheaper items, as change seems to be in short supply in Egypt.
---
A: 220/240 AC volts. An adaptor is necessary (usually two-pin).
---
A: Arabic is the official language in Egypt and Jordan although English is widely spoken.
---
A: All of the countries we feature follow the Muslim tradition and it is important that local customs and etiquette are respected. Whilst these countries are more used to seeing Western holidaymakers in little clothing, shorts and swimwear is acceptable around the pool or sundeck but not in public places.
Women should cover their upper arms and should not wear revealing tops or shorts in public especially when visiting religious sites. It is also advisable for mean to wear short/long sleeved shirts and long trousers.
You will see Egyptian male friends greeting each other with a hug and kiss on both cheeks, but not friends of the opposite sex. As foreigners, it is best to stick to a hand shake.
Ramadan: The holy month of fasting provides the opportunity to gain an insight into Islamic culture, the date date of which varies according to the Islamic lunar calendar. During Ramadan it is important to note that you should refrain from smoking, eating or drinking in public during the hours of daylight. Hotels will make provisions for guests during this time.
---
A: In hotels and on the cruise boats, you will find international and European-style cuisine widely available. Arabic dishes in all its variations is well catered for and visitors can try such dishes as
Egypt
Tahini: Sesame seed paste, mixed with garlic, spices and some olive oil, and served as a dip with bread..
Baba ghannough: A dip made from tahini and mashed aubergines...
Falafel: A type of fried pate made from broad beans, chick peas, parsley and spices.
Stuffed vine leaves: Rice and minced meat wrapped in vine leaves.
Karkade: A local drink made from hibiscus petals. It is burgundy in colour and very thirst- quenching. It can be served hot or cold and sweetened to taste. Sweetened with 7-up, it makes a long, cool drink.
Fruit juices: Freshly squeezed juices such as orange, mango are widely available. The local speciality is sugar cane juice.
Jordan
Mansaf: Jordan's national dish made of lamb, rice and pine nuts
Farooj: Spit roasted chicken
Baklawa: Filo pastry with nuts and honey
---
A: As Muslim countries, the production of alcohol has naturally been of restricted interest. However, spirits and wines are readily available, though they tend to be expensive.
Wine: The quality of local wines has improved but may not be up to standards with which you are familiar in the UK.
Beer: The choice is somewhat limited, but local beer is good and of better value than that designated as export, which is generally in smaller bottles and more expensive. Imported beers, such as Heineken, are available in cans in hotel bars but can be expensive.
Coffee & Tea: Unless you want Turkish style coffee, ask for a Nescafe. More hotels now have coffee machines so it is possible to order cappuccino, expressos, etc, but such machines are far from universal.
Tip: Egyptian hot beverages are usually enjoyed without milk and with loads of sugar and tea especially is quite often flavoured with mint. Remember to ask for milk if you want it, as it often does not come automatically.
---
A: Most hotels and cruise boats have safety deposit boxes or -in room safes available for clients use, often at no extra charge.
---
A: Banks are usually open from 8.30am to 2pm daily, closed Fridays, Saturdays and most public holidays.
Shops are open generally from 10am to 9pm in the winter and 9am to 10pm in the summer. Many shops are closed on Sunday. In tourist areas and shopping malls, you will find shops open outside these hours.
N.B. The timings may differ from country to country and are intended for guidance only
In Egypt it is customary to be offered tea or a soft drink in larger shops. Bargaining is a common practice in all bazaars and can be fun. Your guide will be able to give you information on the best way to haggle and also guidance on what you should pay for common souvenirs such as papyrus, galabeyas, gold jewellery, perfume, spices etc.
---
A: In Egypt local taxis are readily available and inexpensive, but agree the fare before embarking on your journey, and don't pay until the end of your journey. The same goes for caleches, or horse and carriage rides.
---
A: It is expensive to telephone home from hotels. In Egypt Phonecards cost E£20 or E£30 for a approx. 3-4 minute call to the UK. Ask your representative for further advice.
Tip: When calling in Egypt, do not allow the number of rings to exceed 11 as you will be charged anyway, even if the call has not been answered.
---
A: Tipping, or baksheesh as it is called in Egypt, is a way of life, and porters, waiters, temple guardians etc expect a small tip, in Egypt around E£1 for a porter, E£2 coach driver, E£50 cleaner if staying in a hotel. Tip around 15 per cent on a restaurant bill.
Onboard
All meals on our Nile cruises are included. The only additional expenses are drinks, tips, souvenirs and optional excursions available on board. A credit system operates on board the boat whereby all extras will be billed to your cabin and settled at the end of your cruise. There are limited money exchanging facilities on board so it is advisable to ensure that you have enough local currency although your guide will allow time for a bank stop during your cruise.
Tipping on a Nile cruise, you will be asked to pay a sum of money at the start of your cruise from which your guide will pay all tipping outside the boat for you throughout your holiday and then it is customary on a Nile Cruise to tip the guide and crew collectively at the end of your holiday usually the total amount is approximately UK£25 per person for the duration.
---
A: Facilities for the disabled or those with impaired mobility are very limited in Egypt. We would therefore ask you to discuss with us the suitability of any particular accommodation and resort before making a booking. Wheelchair or other special assistance is available at most airports and it is essential that, if needed, this is requested at the time of booking so we can endeavour to meet your requirements.
---
A: Nile Cruise itineraries and excursions can, for operational reasons, be subject to alteration locally at short notice.
When the boat is moored, vessels may have to berth alongside each other restricting views and requiring clients to pass through a number of boats to disembark. Upon disembarkation clients will be required to walk along a gangplank and there may be steps to climb. For this reason we do not recommend Nile cruises for the disabled or those with impaired mobility.
---