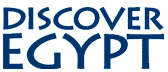 Reviews
Sonesta Star Goddess
Excellent
October 2018 - We just wanted to drop you a line following our excellent holiday with yourselves arranged through Elaine's Travel in Marlborough. In particular we much enjoyed the Nile cruise starting from Luxor on 22nd October on the Sonesta vessel. Our enjoyment and appreciation of the trip was much enhanced by the excellent guide you had engaged Mahomed who lives in Luxor. He was extremely knowledgeable, very well organised, and an excellent and engaged communicator. He really enhanced our experience. Stuart and Bernadette
April 2018 - Highly recommendable cruise
I would like to say what a wonderful time we had cruising on the Nile on the Sonesta Star Goddess earlier in April. All the arrangements were smooth and flawless. Mohamed, our guide, was knowledgeable, calm and patient. The crew were kind and obliging, always with a smile. And, as for the suites, they were amazingly spacious and well maintained. Highly recommendable in every way. Monica - Somerset.
April 2018 - Marvellous trip up the Nile
Just back from the most marvellous trip up the Nile(April 2018) from Luxor to Aswan with the highlight being the visit to Abu Simbel. The whole cruise was well organised and planned complete with our most wonderful guide, Mohamed, who acted as guide, banker, personal shopper, dance teacher and nanny too! What a star! His fantastic knowledge was invaluable and nothing was too much trouble for him. We were a small group of 9 making the whole experience great fun and rather like being "family". We had lots of laughs and all became great friends by the end of the week. The boat the Sonesta Star Goddess was very luxurious with plenty of room taking only 62 people in total and felt very personal. The crew were very friendly and helpful and we were amused to find our towels in the shape of either a swan or a crocodile each evening. The food was great and it was a real plus eating all meals on board thereby reducing the risk of "you know what". Would recommend the cruise to anyone and would not hesitate to go again. Jean- Devon UK
Sonesta Star Goddess and Cairo – March 2017
We have recently returned from a 3 nights Cairo, and 7 nights Nile cruise with Discover Egypt, and wanted to thank you for a holiday to remember. The planning that you put into holiday was first class meaning that everything ran smoothly. Our hotel in Cairo, le Meridien Pyramids, was a very nice hotel in a great location. Our guide, Faten, was very knowledgeable, and enthusiastic about Egypt and its history, and she made our day very enjoyable, taking us to the Pyramids, Sphinx, Solar Boat, and the Museum as well as lunch in a lovely restaurant. We were in a suite on the Star Sonesta Goddess, and we would recommend this boat to everyone. The suites were very spacious, and comfortable, and the food was plentiful varied, and excellent. The crew were very attentive, and polite, and a special thank you to Emad our waiter/ steward. Every day we were taken on tours to some of the most amazing temples and tombs, and the sights will stay with us forever. There were only 6 people in our party for the tours, who became good friends over the week, so we had plenty of time to enjoy everything at our own pace, and were never rushed at all. Our guide for the week was Essam whose passion and knowledge about everywhere we went was infectious, and he really helped make the tours exciting. We would strongly recommend Essam as a tour guide for your company in Egypt. We must point out that we never at any time felt unsafe in Egypt, and the local people were very friendly. Once again, thank you very much for the effort that your company put in to making our holiday very special. Nigel & Liz - Northampton
MS Mayfair
Clockwork arrangements October 2017
October 2017 - We returned yesterday from our Nile Cruise and Cairo extension and I would like to take the opportunity to say just how much we enjoyed ourselves. All the arrangements went like clockwork and we were very impressed. The MS Mayfair lived up to all our expectations and was a very comfortable boat to sail on. The crew were all friendly and helpful and we felt really relaxed on board. The food was superb but perhaps too much of it! Our guide, Walid did a great job of taking us around the shoreside visits and was very supportive generally, a very nice guy who really knew his stuff. We were never left in doubt about where we should be and when. Egypt can be a bit intimidating to the occasional visitor and Walid did a great job in providing a 'security blanket' which was important in terms of enjoying our holiday. He also has an excellent sense of humour. In Cairo we were met as planned and whisked off to the Mena House by Mohammed. It was well worth the upgrade as we could dine al fresco in the shadow of the pyramids which was a unique experience for us and quite unforgettable. The hotel is lovely and the food in the 139 restaurant is effectively at UK pub prices which is amazing at a 5-star hotel. We did two tours, the Pyramids Sound and Light and the Pyramids and Saqqara. Sound and Light was very good although the driver took a short cut through the alleyways to avoid the traffic which was educational to say the least. I hope the guy being put up against the wall by some others who obviously had a complaint against him got away OK. It seemed like a middle east equivalent of Dickensian London and quite educational in showing how some of the people in Cairo live. Quite a contrast compared with the 5-star hotels half a mile away. We never got the full name of our guide on the Pyramids/Saqqara tour but he did an excellent job of taking us around both sites and telling us about modern day Egypt. We also had the opportunity to visit the solar boat at the Great Pyramid which we missed on our earlier visit and really enjoyed seeing. So, all in all, a great holiday and we are very glad we went. Colin and Elizabeth – Surrey.
MS MAYFAIR FEB 2017
We had a fantastic time! The organisation of flights, transfers, boat and excursions was perfect - everything went very smoothly and all the staff and guides were very friendly and attentive. The MS Mayfair was a great boat to be on - we appreciated the quality compared to some others we saw on the river - and made full use of the facilities and the drinks package! We were very lucky to have great weather for our week that made travelling nice - at just the right temperatures. The visits to the Temples were excellent - with so few tourists we could view as much as required with no queues or waiting around. So, big thanks from all of us to all on Board the MS Mayfair and to you for organising a great holiday. We'll be recommending it to anyone who'll listen! Russ and Chrissi, George and Jan - February 2017
Sonesta Amirat Dahabiya
Dahabiya Nile Cruise & Cairo - 10 Nights Feb 2019
Feb 2019 - After planning and anticipating this trip for over 6 months, we spent 10 days in Egypt in February and our holiday surpassed all our expectations. We were a group of five, with three of the group traveling from the USA and the other two traveling from Ireland. We booked with Discover Egypt because they offered the combination package of Cairo and a Nile Cruise on a Dahabiya. Discover Egypt worked tirelessly on the planning and the logistics and making sure that we were able to squeeze in every sight we wanted to see along the way. We were met in the airport, helped through the visa controls and then escorted to a welcome van. We were even helped through the check in process at our hotel, the Marriott Mena House. The Mena House was lovely and tranquil, with an amazing view of the Giza Pyramids. I want to go back to Egypt just to stay there again. Each morning in Cairo we were met promptly by our driver with the van and our guide. Raham, who was so much more for us than a tour guide - mostly guide, but also group photographer, shopping director and culture interpreter - was fabulous. Our transportation to the Cairo Airport for our flight to Aswan, was also seamless, and we were met at the Aswan Airport without incident. A Dahabiya is a small boat. Ours, the Sonesta Amarit, had a total of five regular cabins and two suites. Our group, along with another couple who had booked with Discover Egypt, had our own guide along for the cruise. Assem, just as our guide in Cairo had been, was excellent. He was very accommodating for our group, and unselfishly shared the history and his love for his country with us. He went out of his way, at every turn, to ensure that we were enjoying our holiday. Our experience with Discover Egypt was, from start to finish, simply amazing. We won't hesitate to book with them again when we start planning our next vacation. Jamie and friends - USA and Ireland
Steigenberger Legacy

September 6 2019 I have just come back from a holiday to Egypt with my sister and her husband. They were celebrating their 50th wedding and I just wanted to thank everyone involved for making this such a magical holiday for us all. My sister and I have travelled many times with you but it was the first time we could persuade my brother in law to come. We had 3 nights in Cairo and then 7 nights cruise on the Steigenberger Legacy. We had an upgrade to a pyramid view and then on the cruise a celebration cake. It was really wonderful and our Egyptologist on the cruise Eslam was so attentive and friendly we can't thank him enough. All in all a wonderful time and my brother in law like us has fallen in love with Egypt. Sheila
Surpassed all expectations
June 2019 I wanted to express my delight and offer my thanks following our recent trip to Egypt. We have never been on a holiday quite like this and it truly surpassed all our expectations. From the moment we landed in Egypt to our departure we could hardly have wanted more assistance at every turn. We found ourselves on a boat with just 19 guests and a staff of 70 to look after us. Our party of four had its own excellent Egyptologist and tour guide. The food and care on the boat was superb. Every day of the cruise brought something new and we were enthralled by the marvellous history and superb scenery. Our time in Cairo, when we are left to ourselves, was generally very good. We were able to see the Pyramids, Egypt museum and the Coptic area with little problem. We felt entirely safe the whole time and would heartily commend Discover Egypt for organising such a memorable time. So, thank you once again. It is highly likely that we would repeat this holiday after a few years and would be recommending others to make the most of the opportunity to discover Egypt for themselves John - London.
above and beyond...
Just back 24 September. I just wanted to say how much I enjoyed my time both in Cairo and on the Legacy on my recent holiday…I was very comfortable on the Legacy and felt very looked after by the restaurant and kitchen staff who went above and beyond to cater for my vegetarian diet. All the guides, staff, drivers, crew were impeccable and looked after me and my fellow travellers….I am already now saving up to use you again with my eye on the Jordan trip (any special deals for repeat travellers? lol). Simon,London.
Steigenberger Legacy 24/9/18
Just back 01 October - I feel that I must send you this email to express our gratitude and satisfaction with our week aboard the Legacy. My wife and I could not have been more pleased with the suite that you arranged for us, and we will certainly be using Discover Egypt again. The vessel, staff and facilities were second to none. Please accept our sincere thanks for a wonderful, informative and relaxing holiday. Kind regards Steven and Janet
Legacy May 2018
Excellent from start to finish Please do not put off a visit to Egypt, having done 10 days we were looked after from the time we stepped off the first flight to the moment we stepped on the flight home. In between we had a great 3 days in bustling Cairo staying at Le Meridian Pyramids and a fabulous cruise down the Nile on the Steigenberger Legacy. I have learned so much, seen astonishing sites and met some amazing people, Our guide on the boat/visits Walid was very knowledgable and friendly and was excellent with the group of eight we had. The boat staff were outstanding as was the food. The only slight problem was the temperature climbed to an unseasonable 45 degrees, but hey you can`t have everything. Egypt is a stunning country, the people are so welcoming and they need tourism to rise again. Go if you can, soon! Lynne
Legacy - January 2018
Just thought we would drop you a line to let you know how much we enjoyed our holiday in Egypt. All was good - the boat, the food, the sightseeing, the guides all excellent and what better way to pass a few days in January than sailing gently (a little too gently at one stage when a sand bank slowed things down a little too much! and caused a small change of schedule) down the Nile with a some bird watching thrown in and the local scenery to admire. Thanks for a great trip. Peter and Pat - London UK
Feb 2018 Wonderful Holiday
We returned from a wonderful holiday with Discover Egypt last Monday. We particularly would like to sing the praises of our guide who was very thoughtful in her planning for my husband, who has Parkinson's Disease and kindly arranged a wheelchair for him at the museum. Her knowledge was amazing but she was able to convey it with such skill and enthusiasm that we have retained a large amount of the information she shared. We were also very grateful for her flexibility in taking us to the Coptic Church area of old Cairo when we asked questions about the church. All in all we had nothing but praise for her! Those who met us and returned us from the airport were great and the transport provided was also great. Joy – Cheshire.UK
Legacy - April 2018
Just a quick thank you for organising our trip that commenced 2nd April. Even though I am a travel agent it was worth paying for the expertise of Discover Egypt and Wings were brilliant throughout. Janice - London UK
Legacy - Wonderful
19 Feb 2018 - Just want to say thank you for a wonderful Nile trip on the Steigenberger cruiser. the food the guide the trips were wonderful. Margaret – Gwent.
Feb 2018 - great holiday
Feb 26 2018 - We have just returned from a fantastic holiday in Egypt. We didn't get chance to fill out the client questionnaire before we left for Luxor and wanted to say that one of the highlights of our time in Cairo was having Amany as our guide. She was fantastic at every level and made those two days very special for the four of us. The other person who was brilliant was Matthew or Matta who looked after the restaurant on the Steigenberger- his help and attentiveness was superb. He really looked after us. Thanks again to Discover Egypt. Mark- Cheshire.
Jan 2018
New Year cruise 17/18 Just a quick message to say that we thoroughly enjoyed our trip down and up the Nile, which we returned from yesterday. We were particularly impressed by our tour guide Walid who was superb - please give him pat on the back, if that is possible.Looking forward to our next trip Peter - Kent UK
MS Tulip
Great Cruise on MS Tulip
September 16 2019 Thank you for the valuable information,it was a wise move to go on the MS Tulip, such a wonderful holiday,I cannot fault any one on that boat,from the highest to the lowest all were polite helpful and such a happy crew,I would say exceptional. Food Wonderful,cabins so bright and clean. Mr George sends you his best wishes. hank you for an enjoyable holiday. Lesley and Nicola
Tulip and Cairo May 2019
May 2019 I just wanted to say thank you for a wonderful holiday the guides were great both on the boat the tulip and in cairo Mustapha was brilliant he went above and beyond to help us in cairo and at the airport after ward in fact we have booked the same boat and hotel in luxor for next year would recommend you to any one and say go to Egypt Thank you once again. Janice - Cheshire.
MS TULIP 29 April 2019
MS Tulip - Luxor to Aswan 7 day Nile Cruise 29 April 2019 Myself and my family have just returned from an amazing holiday on MS Tulip. It was the first visit to Egypt for my family and my seventh as I love the country and people very much, however, this was my first experience sailing on this beautiful boat. The fabulous food and service onboard is second to none. The Manager and staff could not do enough to make this a memorable holiday for all of us, all so friendly and helpful. The decor is stunning, cabins spacious, all areas so clean, kept to such a high standard. The guide, Omar, was fabulous as usual, very knowledgeable and went out of his way to ensure we had a wonderful time, not only during the inclusive trips but also a coffee shop experience in his hometown. I can not rate this holiday company and MS Tulip & staff highly enough. Thank you for a memorable & wonderful holiday yet again! Carol, Somerset
Whole week on Tulip amazing
We have just returned from one of your cruises on the MS Tulip (31st December to 7th January). I would like to pass on my thanks to everyone who made our holiday such an experience. All the staff were wonderful, helpful and the whole week was amazing. However, I want to make a special reference to our guide, Mohammed. What an absolute treasure you have there. Such knowledge and a lovely manner. As an archaeologist myself, with having had very little previous dealings with Egyptian Archaeology, I had a lot of questions and he showed so much patience. He really is an asset to your trips and I cannot praise him enough. I do hope he continues to work for you as he such a fabulous representative for both yourselves and Egypt. Many thanks again for a wonderful experience. Penny - Shropshire.
Nov 2018.. we have discovered Egypt!
November 2018 - We had a great time on our 10 day Egypt tour / Nile cruise. We never had a problem and everything from meet & greet to hotels, cruises and tours were all looked after and properly arranged. Our Cairo guide, Mrs. Amal (Hope), was very helpful and amazingly knowledgeable. She interacted with the group and was very pleasant and sociable, even after those long, long days. The love for her job and pride for Egypt was evident. Our guide in Luxor, Mohamed Fouad, was equally up to the task! Mr. Fouad was always available to resolved issues and went out of his way to accommodate our wishes...even going off the tourist path to experience some amazing Turkish coffee at local coffee houses. His knowledge of the sites are exceptional, his kindness refreshing, his professionalism outstanding. Combining all of the above, from the time we set foot in Cairo, to the time we lifted it in Luxor, we can truly say we have discovered Egypt!
Steigenberger Royale
Ultimate Long Cruise, Cairo to Aswan
We booked the Ultimate Long Cruise, Cairo to Aswan which departed 2nd May 2019 and wanted to pass on our thanks to the Discover Egypt team for providing a fantastic cruise and itinerary. We have cruised on the Nile between Luxor and Aswan a number of times and also cruised from Aswan to Abu Simbel on Lake Nasser but had been cancelled from the 'long cruise' twice (with another travel agent) due to the political climate in Egypt at the time, so to actually have completed this trip this was a major achievement for us. It certainly was a unique experience and the trip definitely lived up to our expectations – we genuinely had the time of our lives. We were very fortunate to have an excellent, incredibly knowledgeable and passionate Egyptologist/Guide, Mahmoud Azab Omda. Mahmoud greatly enhanced our Ancient Egyptian experience with his passionate storytelling, as well as helping us understand modern-day Egypt. He looked after us with great care even though most of the trip was during Ramadan. With only 4 in our group – it was almost a private tour! Unfortunately for the Jaz Royale team there were only 13 tourists on board but, as a result, we were pampered with table service at Lunch and dinner (not cost effective to put on buffet meals each day) and all the usual amenities and services were available to us. As an added bonus, we were also pleased to be able to disembark at towns along the way for a walk and coffee after dinner, albeit with an armed escort numbering more than us! In Sohag we were welcomed by officials from the Tourist Office and given flags and guidebooks before being taken to a craft market (not staged for us) with absolutely no obligation to buy anything – just full of very welcoming local Egyptians bearing free drinks and sweets! (needless to say, we did purchase a couple of items!). We would highly recommend this tour, it's just a shame for all concerned that there were so few tourists on the boat when we went. Kevin & Janine
Jaz Royale March 2019
Cairo to Aswan March 2019. Just a quick message to say that my client had a fantastic time on her Long Cruise from Cairo and has been full of praise for yourselves (Discover Egypt), the organization, transfers, sightseeing, ship comfort, staff and food etc. It was a wonderful trip - plus they felt safe and protected.
Jaz Royale March 2019
Cairo to Aswan March 2019. Just a short note to say that we had a fantastic holiday, thanks to Discover Egypt, and your partners. Stephen.
Nile Cruise 7 nights
Great Cruise on MS Tulip
September 16 2019 Thank you for the valuable information,it was a wise move to go on the MS Tulip, such a wonderful holiday,I cannot fault any one on that boat,from the highest to the lowest all were polite helpful and such a happy crew,I would say exceptional. Food Wonderful,cabins so bright and clean. Mr George sends you his best wishes. hank you for an enjoyable holiday. Lesley and Nicola
Big thank you
I have just returned from my holiday(24 April 2017) I just want to say a BIG thank you to the Discover Egypt team. I had a great time, all made possible by the great organisation of your team very thing was taken care of, I did not have to worry about anything. the reps who met us were very helpful, especially Islam who was with us throughout the cruise its self. he was very attentive to our needs making sure everything was to the standard expected, I particularly liked that he made sure we had a daily itinerary placed in our room the evening before, even-though he had already told us. Everything was explained, so there were no nasty surprises. Everything on the boat was great including the food(no jipping tummy ). Samy the rep who met us at Cairo airport to complete the second stage of our holiday was also outstanding, he even went as far as to complete our departure visa and carrying our cases right through to security check, well done to all, and thank you. Mrs J - London
A special memory
We have recently returned from a Nile cruise and stay in Cairo. The holiday was excellent and we could not do more than thoroughly recommend it. The boat, The Sonesta Star Goddess was excellent, as was the food and the staff who were very friendly and had a good sense of humour. It is things like this that really make the holiday a special memory. Our guide for this part of the trip was Islam. He was very friendly, knowledgeable without making you feel that you would need to sit an exam later. In talking to our friends we can do no more than recommend DiscoverEgypt, The Sonesta Star Goddess and especially our tour guide Islam. Fran and Trevor 20 February 2017
Cruise and Cairo - Jan 2017
just a quick thank you for arranging a wonderful holiday for us.We arrived home Wednesday evening after 11 wonderful days in Egypt. Everything went so smoothly and just a promised. We loved every minute of being there. What a wonderful country and people! Many thanks for all your help. Karen - Wales.
Nile Cruise and stay Feb 2017
The holiday (both cruise and Luxor stay) was everything we hoped for, and some. The Mayfair - well, it was a beautiful boat that entirely lived up to the photos, which I know from experience is not always the case! It's like a very stylish boutique hotel, spotlessly clean and beautifully maintained. It surpassed our expectations and was extraordinary value - we'd all done our research on different boats before booking and could not believe the quality for the price compared with others - outstanding. Service was excellent and our Egyptologist, Islam, was wonderful. The food ranged from excellent to OK, the excellent being the Egyptian food, the OK being not-quite-successful versions of western dishes. We all wished there had been more Egyptian dishes (I for one would have been delighted if it had all be Egyptian) but my experience on other cruises and resort hotels has been the same. We were so glad we chose this option of a week in Luxor after the cruise. Our extra week meant we could re-visit several places and spend as long as we liked. And, of course, we could visit other places not on the cruise itinerary. So, for us, a perfect combination and, again, fantastic value for money at just a couple of hundred extra.
Just back 19 Sep 2016
Just back from our Nile Cruise on the Star Goddess. The staff take such good care of us we have only to decide which clothes to wear. Lovely lovely crew. So friendly and hardworking. The food was excellent as usual. Thank you to everyone on the ship and our Egyotologist for the week Ashraf. Start saving for next time now.
Best holiday ever - May 2016
We returned back to the UK on 31st May 2016 after spending 10 very enjoyable days in Egypt. We wish to convey our thanks to all concerned both in the UK and Egypt for making the holiday truly memorable, it has been without doubt the best holiday we have taken. The organisation, advice and information, locations and helpfulness of all staff encountered beforehand and then in both Cairo and on the Nile cruise were exemplary. From the moment we were met at Cairo airport by Mohammed, we were looked after in a way we had never previously experienced. Mohammed, our driver Ahmed and Egyptologist Abeer were wonderful. The stay in Cairo was everything we hoped for and far more. The Nile cruise aboard the Sonesta Star Goddess can only be described as magical, the staff were fantastic, the food superb and Omar Habibi our guide, was without doubt, exceptional in terms of his knowledge, patience and making us feel welcome in his homeland. If Discover Egypt has any form of recognition awards we would like to nominate Omar Habibi for exceptional service, he is a truly wonderful ambassador for both Egypt and Discover Egypt. We enjoyed every minute of our time in Egypt, we hoped that the holiday would be enjoyable but what we encountered far exceeded all expectations. Thank you for the best holiday we have taken and for the best 50th birthday Elaine could ever have had. We will definitely be in touch to book with Discover Egypt for us to return to Egypt hopefully next year. Shaun and Elaine
Wonderful, wonderful August 2014
This just to let you know, we had a wonderful, wonderful time on our Egyptian holiday. The Nile Cruise was out of this world. I was expecting the image painted by Agatha Christie from the 1920's and when we were moved to the Sonesta boats, that's just about what we got with a modern twist. The tours were excellent, informative and Mohsen really brought the ancient Egyptian world to life. Hurghada was very different, being as it was a family resort but we soon adapted and enjoyed 2 great excursions with your guide. Overall a superb time was had by all and we would like to thank all your staff for their expertise and attentive care during our stay Jenny 11 August 2014
Classic Egypt 10 nights
Xmas 2017
24 dec 2017 - The guide in Cairo. Reham was great so helpful and had a great time plus non stop laughter Both hotels were great (Mena House and Old Cataract).We are going to the Christmas dinner and carol service tonight and then leave at 8am for the trip to Luxor, Once again Thanks and Merry Xmas
First class - November 2015
Just a quick note to say how much we enjoyed our recent trip to Egypt courtesy of Discover Egypt. Our 14 night trip consisting of Nile Cruise, stay at Luxor's Maritim Hotel and 3 nights at Cairo's Mena House Hotel ended on 7 December 2015. The reps at all stages were brilliant arriving on schedule and meeting our needs in arranging excursions and providing us with the necessary information to make out holiday stress-free. The guides-particularly Radwan, Mohommed and Abdul were enthusiastic and very knowledgeable and looked after us very well throughout. The hotels we stayed at suited us well, particularly the Maritim Jollie Ville in Luxor which was first class. November 2015
Cruise and Cairo - February 2014
It goes without saying that my daughter and I enjoyed our Nile Cruise with your company. I hope the message gets around that this area is safe for tourism to Egypt. Ray from Clywd
Very impressed - January 2014
Just to let you know my friend and I had a wonderful trip and were very impressed with all the arrangements/guides/travel etc in Egypt - all went without any problems at all. Well done to you all and the team. Mollie
Viking Princess and Mercure Le Sphinx
Thank you for arranging an incredible holiday. The cruise was fantastic and it's a great company to go with. We saw a few of the other Nile cruise ships and the Viking Princess is by far the best. The reps and the guides were great in explaining everything and it was so luxurious! The excursions was so well organised and I learnt so much. Cairo was really great as well.The hotel(Mercure Le Sphinx) was really clean with great views of the pyramids and really friendly staff. The pool is great as is the spa and there are beautiful grounds. Thank you! Sarah and Dave
Worked like clockwork
We have just returned from our Egyptian trip and I have to compliment Discover Egypt for the organization of our trip. It worked like clockwork. All the transfers were extremely efficient. The Nile Cruise was remarkable and we both felt handled very well. Our guides were very knowledgeable in fact what they didn't know about Egypt was not worth knowing. The hotel in Cairo was lovely overlooking the Pyramids and the tours in Cairo were also extremely well organized. In fact we did not have one complaint about the whole trip. I will definitely promote Discover Egypt to any of my friends who want to do this journey and there seems to be quite a bit of interest. Once again many thanks Regards Linda and Mike Calgary, Alberta
Amazing 10 days!
Hi there We have just spent the most amazing 10 days - 7 days sailing on Royal Viking on the Nile with stops at Temples and the Valley of the Kings on the way then on to Cairo to see the Pyramids and downtown Cairo. I can't praise Discover Egypt enough. Your reps and guides looked after us every step of the way from the moment we arrived in Egypt until we got back on the plane to fly home. Facilities on the Royal Viking and at the Ramses Hilton were outstanding. The service was excellent and all done with a smile. I never felt any unwillingness, only a genuine desire to see we were well looked after. I would especially like to mention Amira Zaki who was our guide on the Nile cruise and Ayman Fathy who was with us for our day at the pyramids and Saqqara. Their knowledge and enthusiasm is second to none. Not only did we hear about ancient Egypt but we were also given an insight into modern day Egypt. It all made the holiday that much more memorable and they are to be commended for their efforts and the constant high standard of their work. I shall definitely recommend this holiday. Many thanks - Liz Tyne and Wear
Classic Egypt
I would just like to offer my thanks for the faultless arrangements you oversaw for our recent cruise on the Nile and hotel stay in Cairo Egypt. I would have no hesitation in recommending fellow Brits to take a cruise on the Nile, particularly the MS Royal Viking, where the cleanliness and catering arrangements were first class. The staff were both friendly and accommodating. The local Agent "Discover Egypt" has some excellent Guides who spoke English fluently, whilst having a commanding knowledge of their local history. Well done again! Kevin
Ancient Egypt 14 nights
Holiday of a lifetime - February 2014
Dear Caroline, We returned from our 14 night trip with Discover Egypt last Monday and I wanted to contact you to say how much we enjoyed the holiday. Egypt was fabulous and the organisation provided by Discover Egypt was faultless. From start to finish we were treated as five star guests and everything from transfers to excursions was excellent. The food, the service, the staff: wonderful. The Egyptologists were excellent - they brought the visits to life and we felt privileged to have such experts with us. (perhaps they could have offered us brief talks in the evenings before the outings as that would have added even more to the quality of the experience, instead of, or as an alternative to, the evening entertainment). The Steigenberger Nile Palace was a very good hotel, especially with the Nile view - whereas the Mena House palace in Cairo was incredible. The best hotel I have ever stayed in with pyramid view, superb service and attention to detail. Wonderful. Many people we encountered encouraged us to spread the word on our return about how safe and inviting Egypt is - and this we are certainly doing. This was the holiday of a lifetime and far exceeded our highest expectations. Thank you for your part in the excellent service provided by Discover Egypt. Andrew
Holiday of a Lifetime - January 2013
We have just returned from our holiday in Egypt starting 16th January 2013. We flew to Luxor where we met out guide Yasser rep it was just a short journey to the boat Viking Princess. We then went on to have a holiday of a life time. it was a beautiful and interesting journey just sailing down the Nile with a view of the shores. We also had fascinating visits to the different temples all very different and Yasser our guide chose the most interesting parts to help our understanding of their building and design. Other outstanding sights included standing on the Aswan Dam with a view of Lake Nasser and the Nile, and the journey through the desert to Abu Simbel with the rising sun and a view of the mirage. The sail in the Fulucca was beautiful and an optional extra the bird watching trip enabled us to see numerous birds at close quarters including kingfishers and three different types of herons. We had lots of fun on the boat, the company was great and there was a variety of entertainment. The staff on the boat were exceptional in their care and enthusiasm. The restaurant food and service was excellent. We then flew to Cairo (for 3 nights) staying at the lovely Mercure Cairo Le Sphinx with a view of the pyramids from our room. At all times we were well cared for by the reps on the transfers. We had a fascinating day visiting the pyramids and another visiting the Museum where our very knowledgeable guide chose the most interesting exhibits to visit . We also really enjoyed visiting the Citadel and Mosque. We flew back to Luxor for 4 nights staying at Sofitel Karnak. The views of the Nile again were exceptional. We had a lovely room and balcony. We made the most of the facilities at the hotel swimming in the large heated pool, playing squash and tennis and using the Jacuzzi. Again the service was excellent. Sue and Chris - Cheshire.
Enchanting Egypt 14 nights
A truly wonderful experience - January 2014
Thank you Discover Egypt for the wonderful holiday we have just experienced. We returned last night from 14 nights Nile Cruise, Cairo and Red Sea. The cruise and all the excursions were first class, from being met at the airport in Luxor to being returned to Luxor yesterday for our homeward flight we couldn't have asked for more. Mohamed and Ahmed, the guides on board Royal Viking, were very enthusiastic and knowledgeable and made discovering Egypt a truly wonderful experience. In Cairo our guide was yet another Mohammed, this time Big Mo, and once again he was fantastic and made our visit everything we could have wished for and at no time did we feel uncomfortable with the troubles in Cairo. We had our reservations! but what a pity that so many people avoid Cairo. Our guide took us to the Egyptian Museum at 9am and showed us round in reverse order so that we almost had Tutankhamen to ourselves. Unforgettable! The final days in El Gouna were a much needed relaxation after all the early mornings for the various excursions and very much enjoyed. One last mention must be the reps and drivers who met us and ensured a smooth transit through the airports and from one place to another. Thank you Discover Egypt. Sue and John
Cruise, Cairo & Sharm 13 nights
We would have no hesitation in recommending your company - 04 Feb 2013
We have been very impressed by your company and everyone involved with Discover Egypt and Viking has been very attentive and obliging. We have never moved through an airport so quickly as we did at Luxor on arrival!! Everything went smoothly and we were very soon on-board the Royal Viking. Thank you very much for booking us into the Mena House Hotel. It is one of the most beautiful hotels we have ever stayed in. We regretted not having another night in Cairo but maybe next time... We had a lovely guide in Cairo - Nermine - who was an absolute delight and very knowledgeable. As we got a later flight we thought we might miss out on something but Nermine still managed to fit in taking us to the museum and the pyramids. She was disappointed we did not take her up on her offer of lunch but we did want to get booked into the hotel. She certainly, again, could not do enough for us. We arrived in Sharm to be greeted again by a Discover Egypt rep and whisked off to the Savoy which was very nice indeed and, although we were both under the weather, we enjoyed our stay there also. We would have no hesitation in recommending your company to anyone thinking of going to Egypt. It was very stress free and you are too modest in your advertisements as to what you actually provide Elaine and Eric Cumbria February 2013
Egypt & Jordan 15 nights
Egypt and Jordan Dec 2016
I thought I'd drop you a line to tell you how much I, my daughter and 9 year old grandson enjoyed our holiday to Egypt and Jordan with Discover Egypt. It truly was a fabulous holiday and I can't thank you and everyone involved enough in making this such a magical trip for us. The boat Mayfair was superb. The quality of the accommodation, the food and the staff were amazing and our guide, Islam Mostafa was so knowledgeable and interesting that we learned so much more about ancient Egyptian history than we thought possible. He was also great fun. In Jordan our driver Ayed AL-Hasasneh was a great companion and helpful guide. The quality of the hotels and staff both in Giza and Jordan was first class. We could not have asked for more. I have recommended your company to many of my friends and family, stressing how much both Egypt and Jordan need tourists and how wonderful the people are, and that they should seriously consider a trip to both of these countries and they couldn't do better than travel with Discover Egypt. To those who were concerned about security we assured them that security everywhere was first class (probably better than the UK or here in Australia). So once again thank you for a fantastic holiday. We hope to travel with you again. Pam – Australia.
Thank you for a very well organised holiday
We would like to thank Karma House Travel, via Discover Egypt, for our very well organised holiday to Jordan from November 7th to 11th 2012. We would particularly like to mention our wonderful driver, Ehab, who was a very pleasant person to be with on our travels. We had confidence in Ehab because he was such a careful and thoughtful driver when he took us on our tour of Jordan. Thank you Ehab. Regards, Peter and Janice
Egypt and Jordan a wonderful combination
A huge thank you from us both Lin for the wonderful job you did with organizing our trip to Egypt and Jordan. We have never had a holiday so well planned and go without a hitch. We will highly recommend your company and Discover Egypt to friends who may wish to travel in the future. Best regards Ron and Barbie
Luxor & Cairo 7 nights
Go with Discover Egypt and it could not be a better holiday - 11 Feb 2013
Thank you so much for looking after us so well in Egypt. I would highly recommend Discover Egypt – they looked after us extremely well from start to finish of our holiday. We went as a family with a 13 and 15 year old. We were met at the airport had a private mini bus at our disposal and extremely knowledgeable guides at all times. The representative in each stop Luxor and Cairo made sure we were fine and looked after us from the time we landed to the time we boarded and at no time did we feel unsafe or not looked after. It is definitely a country to visit as tourism is very much down at the moment and you are able to enter all sites without a queue ! Go with Discover Egypt and it could not be a better holiday. Richard- Bristol,
Nile Cruise & Luxor 14 nights
Wonderful holiday May 2017
Nile Cruise April 24th - 8th May Couldn't let the moment pass without thanking you and the staff at Discover Egypt for a wonderful holiday. I have seen other reports on your site and you are obviously well accustomed to receiving high praise for your holidays. All richly deserved. In brief then, Islam, our local guide was brilliant in every way. Personable, knowledgeable and highly effective, well done. His attention to detail and keeping the hassle at bay was only truly appreciated when we went solo the second week and realised how much of the strain he took. Hang on to him, he's a gem. MS Mayfair was an excellent vessel where the staff seemed genuinely pleased to see us and we all got on very well which made for an easy and relaxed cruise. I am sure it helped that the boat was barely half full. We even invented a new Cocktail with them using available local components allowed under the Inclusive drinks package (a Ramzi, one part gin, one part Hibiscus juice [Karkade] and two parts tonic, plenty of ice - very refreshing). Once we worked out what was included in the drinks package that worked well. Food was excellent throughout although a full 4 courses at lunch was more than most of our group ever needed. Excellent buffets and not a hint of tummy trouble. Tea and cake on the sun deck as the sun went down will live long in the memory. The Cruise to Aswan and back was delightful and the programme struck a good balance between full on Tomb and Temple viewing and relaxing. There is something almost surreal about docking in the shadows of a 4000-year-old temple. I am sure there are restrictions but if there is scope to make more of the Aswan High Dam visit that would be great. It is an extraordinary feat of engineering and a nice contrast with the ancient history. The second week spent at the Jolie Ville hotel was also excellent and we even hired Islam for a half day excursion because he had been so great. It was somewhat pricey but a very good morning out to the West Bank that enabled us to see some of the tombs we had been unable to visit earlier. Here the staff were, if anything, even more hospitable and eager to please and the value was exceptional. We do appreciate that it has been very hard this last six years and credit to the hotel management for keeping the staff engaged and maintaining high standards. Having what looked like half an acre of swimming pool and two pool staff effectively to ourselves certainly made us feel pampered. The variety of bird life and the gardens were joys you don't get in classic high rise chain hotels. We would certainly go back. EgyptAir were fine. Not the high-water mark of the trip but competent and in our experience, on time. The immigration process is a bit of a chore but you have no control over that and it passes soon enough. A delay at Luxor International Airport might alter our view on that! I am not sure how one gets the message out that Egypt is a safe and enjoyable place to visit, certainly the area around Luxor and Aswan. We will certainly be making our views clear and I hope people will be prepared to give the area a chance because it represents a unique experience at great value and meeting local people who were hospitable and charming. Andy,Debe,Trevor,Alison
Wonderful week May 2016
Mercure Karnak Luxor After a week cruising the Nile between Luxor and Aswan on the MS Mayfair, we spent our second week from 9th May 2016 to 16th May at the Mercure Karnak Luxor hotel. I chose this hotel, based on the fact that it was situated on the outskirts of Luxor and therefore likely to be more peaceful and also due to the brochure pictures which showed a beautiful swimming pool area and very impressive looking gardens. We were not disappointed in our choice. Everything was exactly as it was portrayed in the brochure with the exception that everything was much larger in real life. The hotel grounds were vast and beautifully tended to. The swimming pool was enormous and made to look even bigger by the fact there were only ever a few people using it. The Opet restaurant defies description. It was capable of seating several hundred people and is designed in the form of an Egyptian temple. It was a beautiful location for meals. The standard of cuisine was excellent. The food was plentiful and there was always numerous varieties of dishes to choose from the chef was always there offering to cook special dishes if you did not fancy what was already on offer. It was actually upsetting at times to see all the hard work and preparation that had gone into the meals and then to find that you were the only two people dining. There were hardly any guests staying at the hotel which is suffering badly from the drop in tourism and yet it is as safe to holiday in Egypt as any other holiday destination and at no time during our stay did we feel in any danger. High time that more flight are made available to Luxor and from more destinations! We cannot praise the staff highly enough. The restaurant, reception, pool, bar, gardening and cleaning staff all did a wonderful job and were without exception a credit to their hotel. The hotel was on the outskirts of Luxor and was even further out than the Luxor Hilton where I had stayed a few times in the past but taxis were readily available from reception and at very reasonable fixed prices per return journey. We met a charming taxi driver by the name of Tarek Crocodile and used his air conditioned taxi for all of our trips and excursions throughout the week. His prices were fixed and very reasonable and the service he provided was excellent. When the organized excursion to Dendera and Abydos could not take place as I was the only person wanting to go, I merely hired Tarek and his taxi for the day and so did not miss out. Temperatures during our second week were even hotter than the first week and several days actually came with a government health warning to stay indoors. We, however were quite comfortable poolside, under a shade and ordering endless drinks as part of the all- inclusive package! The only minor criticism we had of the hotel was that the rooms had only two power points with the TV connected to one and the kettle to another and the position of these power points made it virtually impossible for the elderly or infirm to reach them. Our problem was resolved by the receptionist who provided us with an extension cable. Other than that we had no complaints and would be very happy to stay at the hotel in the future and to recommend it to family and friends. This hotel deserves many more guests than it is currently receiving and I hope tourist numbers soon increase. Egypt is a country strongly dependent on tourism and if you consider that annual tourist numbers have dropped from 14 million to 1 million it might give you an idea of how the people are struggling. They need your support so drop be afraid to holiday in Egypt. We had a wonderful two weeks and will be returning in the future. Paul and Anne - Scotland.
Wonderful holiday - February 2014
Hi, We returned on 22nd February 2014 from a wonderful holiday to Cairo and Luxor with you. The service we received from you was second to none from the minute we booked, The travel agent we used had never been there so we were reliant on information from your staff to help pick hotels etc.., They help us pick the most wonderful hotels, where the staff were outstanding. The Mercure Cairo le Sphinx was wonderful, your staff recommended having the pyramid view room, and the view was great, and well worth the extra cost. I asked for something a bit special for Luxor and your staff suggested The winter pavilion, and it certainly was special, the whole hotel and its staff was amazing, The reps that met us at the airports were fantastic, we had Assem Saladin at Cairo and Mohamed at Luxor, and both gave more than first class service, we managed to leave our tablets in Cairo and between the Assem, Mohamed and the hotel they did their best to get them to us, When this couldn't be done, (not through lack of trying), Mohamed asked the guide we had for trips (sorry i cant remember his name) to take us to a chemist and they managed to get the most important ones. We have never received service like this from any other holiday company. We will be telling anyone wanting to go to Egypt, to use yourselves as they wont get a better holiday from anyone else. We ourselves will always use you for any holidays we take to Egypt in the future. Thank you for a wonderful holiday and wonderful service. Paula and Philip Bournemouth.
Nile Cruise & El Gouna 14 nights
Superb Holiday - January 2014
We arrived back from a Nile cruise and 7 day break at El Gouna at the end of January.I am writing to congratulate your company on a superb holiday.From beginning to end we could not fault the service.The Viking Princess is a lovely boat with polite staff and our tour guide Yasser brought everything to life.Everyone was helpful.Our week on El Gouna was made enjoyable by our rep there,Wahid,who put himself out for us. Thank you once again.I have recommended you to everyone who has not been. Elisabeth - Somerset.
Lake Nasser Cruises
Fifth trip and best - Nov 2014
November 2014 - We were at Movenpick Aswan x4 nts, Omar el Khayam cruise x4 nts and Hilton Luxor x3nts. Congratulations - all your arrangements worked very well and all your Reps were good. This was our fifth trip to Egypt and we think the best. We will certainly book through you when we return. John - Hants.
Nile Cruise & Hurghada 14 nights
Wonderful holiday - March 2014
Just to say that a friend and I are just back from Egypt and need to tell you all that we had a wonderful time (11/3 – 25/3). Our flight was from Manchester to Cairo and then Cairo to Luxor. We were met at Cairo by a representative of Discover Egypt and taken to immigration to get our Visas. Thank you for making this as easy as possible – we may have struggled on our own. We were them met at Luxor and escorted to the Royal Viking. We spent the first week on the Royal Viking cruising the Nile from Luxor to Aswan, visiting temples along the way. We can only say that we had not experienced anything like it. The knowledge of our Guide – Mohammed was endless, there was no questions left unanswered. The Crew on board the Royal Viking were brilliant – from the waiters in the bar to the cabin lads. Nothing was too much trouble. We never new what sort of towel art we would find when we went back to our cabin in the evening – brilliant. One of the day when we were sailing all day we were given a tour of the boat, even the kitchens – as you would expect all preparation areas where colour co-ordinated and scrupulously clean. We always appreciated the warm flannels and drink on our return to the boat after an outing. All in all a very good week. The cruise was a wonderful experience and will stay with us forever. We then transferred to The Movenpick in Hurghada. Once again – not disappointed. Large clean comfortable room, comfy beds and staff that could not do enough for you. Animation Team worked really hard to make your stay as relaxed as possible whilst not vegetating. Not many English about but we certainly let them know that we were there. Great rivalry playing French Boules with the Russians and Saudis alike. Restaurant was large (you could eat inside or out) with excellent waiters and tables were cleared efficiently. Beach Bar open all day for drinks and snacks with again welcoming smiles and very efficient service. Captains Bar was also run effortlessly. We were asked numerous times a day if there was anything else they could do to make our stay any better. Thank you Discover Egypt for organising this fabulous experience for us, and we sure that this is the norm and not the exception – so everyone we would recommend Discover Egypt to all our friends and family. Linda and Sandra - Manchester
Royal Viking and Citadel Azur
I would like to thank you for making our honeymoon so wonderful. My husband and I were'nt sure what to expect but it was one of the best experiences I've ever had! We were on the Royal Viking before moving over to the Citadel Azur and everything about our honeymoon was wonderful. Thank you again Joanne (Chester) 12 - 26 Sept 2012.
Discover Israel & Jordan Heritage Tour
Jordan and Israel a great success
April 2019 - The trip to Jordan and Israel was a great success. In Jordan - both hotels (in Wadi Musa and at the Dead Sea) were lovely and our driver was very good. In Israel - the American Colony was very charming. Our guide Hamez Bannoura was absolutely exceptional (modifying plans to take into account closures over Easter/Passover). His knowledge - professionalism - and lovely personality resulted in a very successful visit. Together with the driver's skills and attention - they made a great team - to be highly recommended. Many thanks for all your advice and help. Denyse