Alexandria is the second largest city and the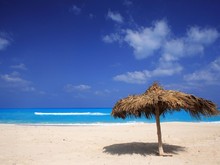 main port of Egypt located on Egypt's Mediterranean Coast and is a city steeped in history. Built on the site of an old village on the orders of Alexander The Great in 331 BC, it offers a relaxing alternative to the bustling streets of Cairo.
Although very little remains of the old city, Alexandria still retains its Mediterranean charm and old European residence houses, combined with old cafes and Greco Roman monuments.
With it's buried tombs and beautiful golden beaches the resort is ideal for those looking for something different and can easily be combined with a stay in Cairo or any one of our featured resorts.