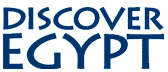 2015 Nile cruises
Nile Cruises on Royal Viking with flights from London Heathrow
Sunday Manchester flights from September


7 nights
7 nights
Single Supplement


Brochure price
Offer Price








06-Apr
£1,149
£1,149
Nil
13-Apr
£1,099
£1,099
£199








20-Apr
£1,099
£899
Nil
27-Apr
£1,099
£899
Nil
04-May
£1,099
£899
Nil
11-May
£1,099
£899
Nil
18-May
£1,099
£899
Nil
25-May
£1,099
£899
Nil








07-Sep
£1,149
£949
Nil
14-Sep
£1,149
£949
Nil
21-Sep
£1,149
£949
Nil
28-Sep
£1,149
£949
Nil
05-Oct
£1,199
£999
Nil
12-Oct
£1,199
£999
Nil
19-Oct
£1,199
£999
Nil
26-Oct
£1,199
£999
Nil
02-Nov
£1,149
£949
Nil
09-Nov
£1,149
£949
Nil
16-Nov
£1,099
£899
Nil
23-Nov
£1,099
£899
Nil
30-Nov
£1,099
£899
Nil
07-Dec
£999
£799
£99
14-Dec
£999
£799
£99
21-Dec
£1,349
£1,149
Nil
28-Dec
£1,349
£1,149
Nil
14 NIGHT DEPARTURES(7 nights cruise/7 nights hotel) ALSO FROM MANCHESTER AND GATWICK EVERY FRIDAY VIA HURGHADA.
Sunday departures from Heathrow at 2230
Other dates in 2015/6 (until April 2016) are shown in the Royal Viking section of our website and most dates have an Early Booking Discount of £200 per person(included in the price shown)
Prices include return flights, transfers and 7 nights full board with excursions included
Drinks package £90 per person. Includes: locally produced mineral water, soft drinks, juices, tea and coffee*. Red and white wine, beer, and spirits. (*exc. machine coffees eg capuccino, latte) Drinks are served by the glass between the hours of 11am and 11pm.
GO BACK